Application Deadline: 2023
Application Procedure
The State Secretariat for Education, Research and Innovation issues this warning regarding false advertisements for Swiss government scholarships sent by email or on social media. Fraudsters are offering fake scholarships in an attempt to get their victims to transfer money (e.g. by claiming that this money is required for visa or social insurance costs).
The Federal Commission for Scholarships for Foreign Students FCS recommends that members of the public ignore these fraudulent offers and above all do not transfer any money. The application process for a Swiss government scholarship is free of charge.
Eligibility Requirements
Candidate profile
Quality of the research project or artistic work
Synergies and potential for future research cooperation
The FCS is composed of professors from all Swiss public universities. Scholarship awards are decided on the basis of academic and scientific excellence.
Benefits
Application Procedure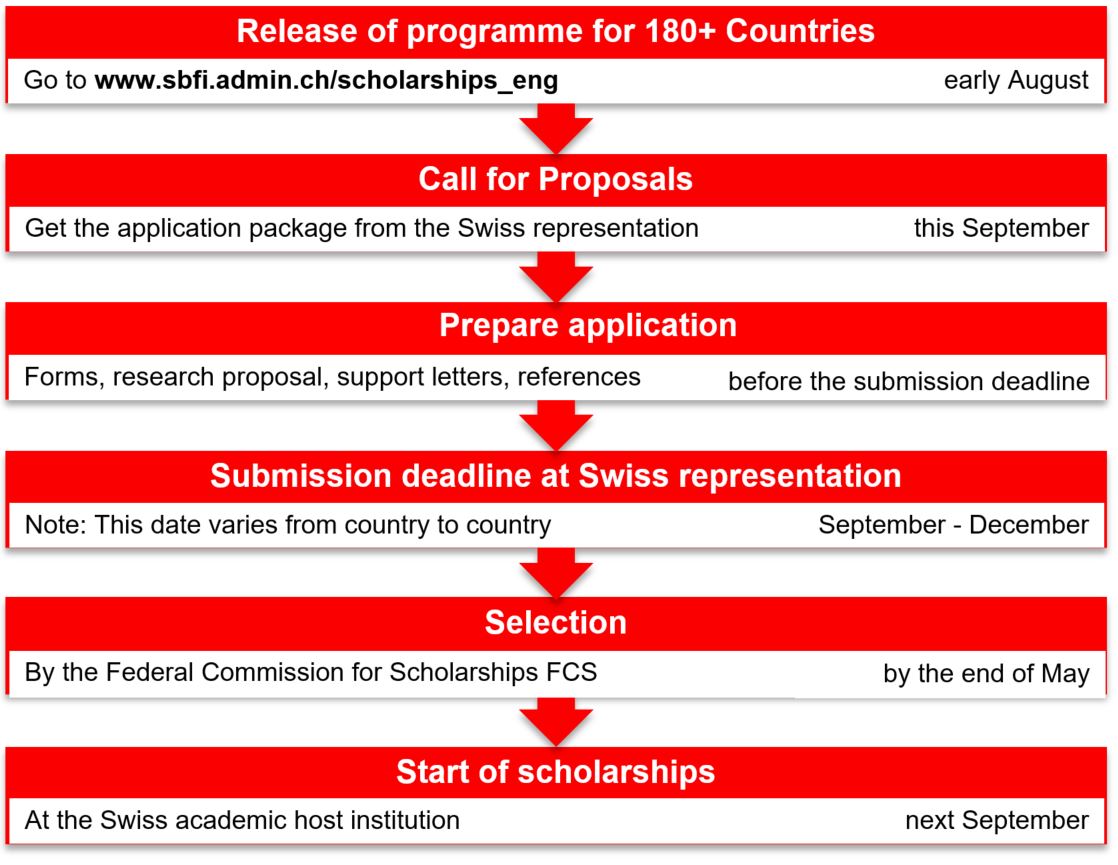 Official Website: Swiss Government Excellence Scholarships